10 Tips of Hair Extensions Beginners Should Know
Wish to have long, lustrous hair with voluminous braids and ponytail? Hair extensions have been in trend for many years now. There are several reasons that people prefer wearing hair extensions. It transforms the hair completely and helps you in attaining the look that you desire.
If you are using hair extensions for the first time, you might ruin it by being unaware of the basics. Well, we've got you covered. You can now play with your look more effectively without damaging your hair or extensions. 
Wish to know the hidden hacks? How to curl your hair? How to conceal the shorter hairs? How to keep it after use? Read on further. 
Mastering the art of maintaining and wearing hair extensions needs knowledge and practice. By following these tips and tricks, you can become a pro in no time.
Hide Shorter Hair
Braid the bottom layer of your natural hair to conceal the shorter hair. When you wear hair extensions, you want them to look chic and effortless, right? The shorter hairs can come out of your hair extensions and distort the look. It can also make the appearance obvious that you are wearing fake hair.
To combat this, braid the hair that is at the nape of your neck. Secure the braid with Bobby pins. Put the weft near the area where you have pinned it. When all the wefts are placed carefully, without short hair peeking out, the result will look polished. 
Start Using A Hair Extension Hanger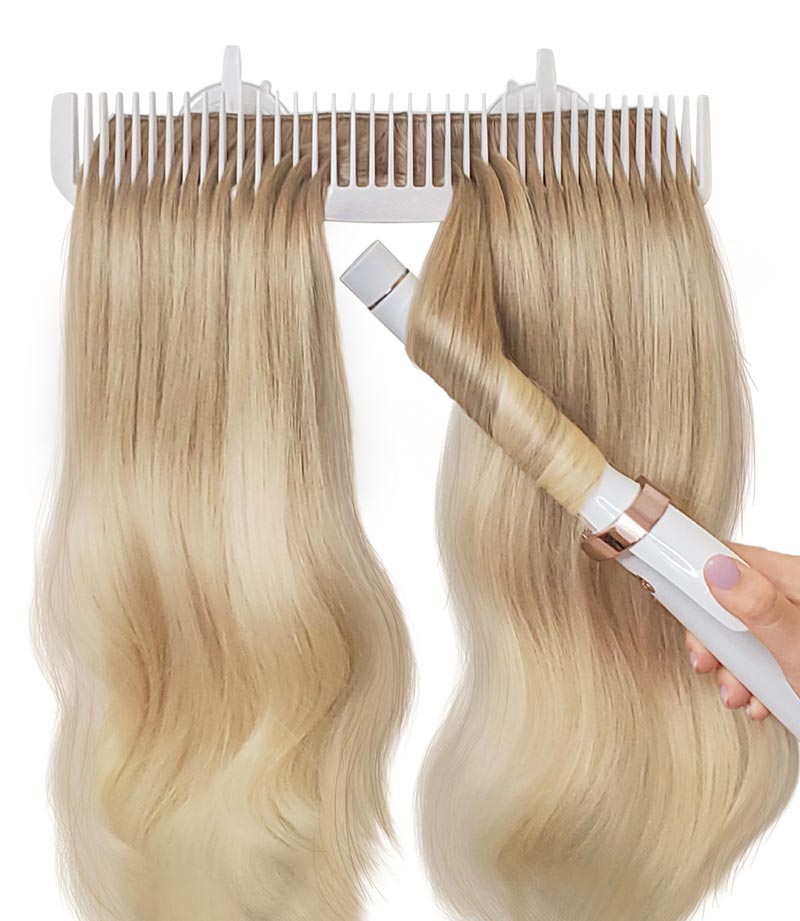 Love styling your hair extensions? It's the right time to use a hair extensions hanger for great styling. If you style your extensions beforehand, it will save time and quality. Invest in a good quality hair extension hanger that keeps your wefts in good condition throughout. 
Achieve A Layered Look By Clipping Your Hair Extensions Diagonally
Are your natural hair layered? This hack is great for you. Clip your hair extensions diagonally so that they create a layered look. This will help to blend the Remy hair perfectly with your natural hair. This is how you can rock the look of layers. 
Good quality hair extensions are generally 20 inches long. Therefore, you do not need to cut them to get this professional look. 
Keep the Weft Intact
There must have been a time when you've applied for your extensions nicely but they might slip in a few hours. Well, our silky smooth hair fails to hold them in place for hours. 
Do not worry. Here's the hack. Backcomb your roots with the help of a teasing brush to stop wefts from slipping. This will give extra help to your hair extensions. 
Stack Your Extensions In Case Of A Small Head
If you face difficulty in placing the hair extensions, stack them to place evenly. You can stack two wefts to make a mega weft. This will help you in attaining a voluminous look. 
However, do not stack more than two wefts as it might get bulky and unnatural. 
You do not require utilizing all the wefts to fill in your head. Do not overweight your hair with several wefts. 
Store Them Nicely To Extend Their Lifespan
Storing hair extensions properly is as important as wearing them nicely. Buy a hair extension carrier. It will keep your extension damage-free and tangle-free. The carrier fits properly in the hair extension carrier. It can be rolled up and does not require much space. 
Curl Your Hair A Day Before The Event 
If you wish to attain that perfectly styled hair, curl it a day before to avoid unnecessary hassle at the last moment. The hair will also be frizz-free. Roll up the curl and pin it properly. This will ensure that the curls are in place and last longer. 
Whether you need to go to a birthday party, wedding, graduation ceremony or a big day celebration, pre-styling will save a lot of time.
Clip Your Extensions Different For A Ponytail
Do you know that you can get a perfect ponytail by clipping your extensions differently? Clip it upside down if you are planning to make a ponytail. This will avoid unnecessary bumps near the wefts. They will stay flat when the hair is pulled up to make a ponytail. You are ready with a clean, unsophisticated look! 
Use 1 Clip Weft
Hide your hair elastic using a 1-clip weft.
For a voluminous look, hair extensions are a great gift. You can use a single weft to conceal your hair elastic to achieve a more polished look. 
Wrap a 1-clip weft to hide it. It will also make your ponytail look stylish. 
Use A Good Quality Hairbrush To Brush Your Hair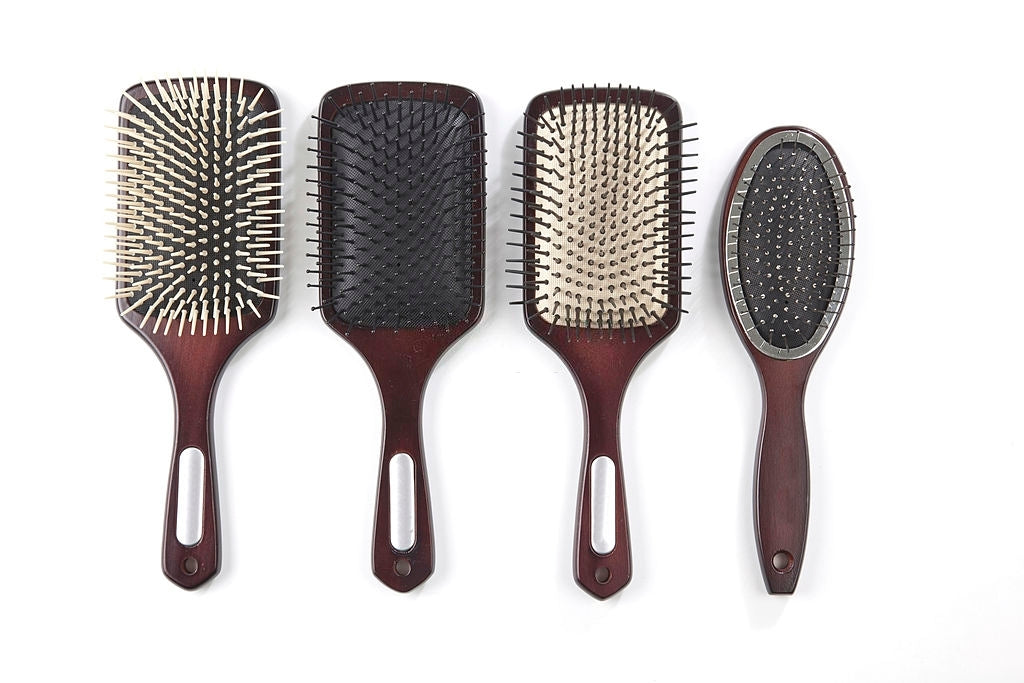 Use a unique hairbrush to brush your hair extensions properly. When you brush your hair extensions while it is placed on your head, be ready to bear the damage. It is better to brush it with a nylon hairbrush.
It does not cause any pulling, snagging or damage in any way. It glides smoothly to remove the hair tangles. 
Final Words
Hair extensions are a must in your vanity, no matter what quality of hair you have naturally. It helps to achieve any desired look without experimenting with your natural hair. 
Use bobby pins to keep the braid intact. This is the nicest tip to hide the small hairs that peep out of the extension. If you have finer hair, you need more hold. Teasing the roots will give this additional grip on your natural hair. Comb your hair strand in a backward direction to get the grip. 
Add curls and waves to give them a slight texture. Curl your hair extension earlier so that it adjusts with your natural hair and mixes seamlessly with it. 
Cascading curls, layered hair or straight hair, you can change your look instantly with hair extension. Do you have any personal hair extension hack that you swear by? Which of the above hacks did you like the most? Which hack do you wish to try? Share your views in the comment section.